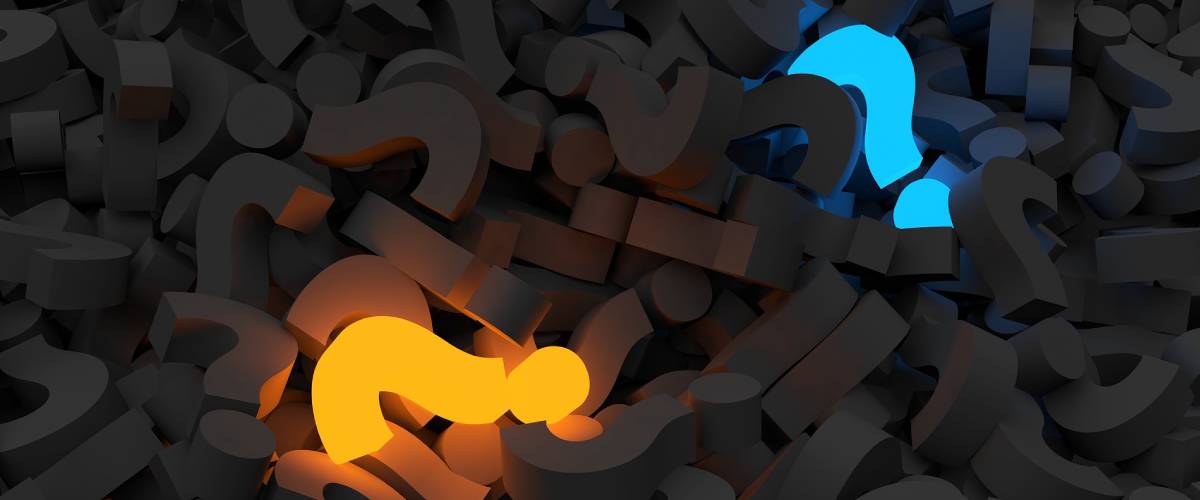 Frequently Asked Questions
Q&A With Bergey's Chrysler Jeep Dodge
We at Bergey's Chrysler Jeep Dodge are very excited to answer the questions that have been on your mind. We know that buying a vehicle can seem stressful, and the process can seem never ending. We hope to eliminate a little bit of that stress by adding in some information for you to refer back to. We are taking the time to answer the most frequently asked questions, and to work with you from start to finish through the process. We hope this will clear thing sup for you, and make owning a new vehicle a breeze.
New Inventory
What if I can't find what I am looking for?
Well, with our absolutely massive inventory, that seems unlikely. However, if you can't find exactly what you are looking for, then please feel free to reach out to any of our sales people. They will work diligently to get you the vehicle you desire, or work with you to find other options.
Who can I talk to about buying a new car?
When looking to buy a new car, the first people you want to link up with are our sales people. Our sales staff are fully equipped to walk you through the car buying process and help you to enjoy you new vehicle. They know everything there is to know about our models. The also work diligently to ensure that you do too.
Pre-Owned Inventory
How can I know if the vehicle is in good driving condition?
We work tirelessly to try to ensure that our used vehicles are in good condition. You always assume a little risk when purchasing a used vehicle. When you buy used, you don't truly know what the original owner has put the vehicle through. Saving money is the biggest benefit of buying used, and you can always take a look at our certified pre-owned for a little more peace of mind.
What's the difference between used and certified pre-owned?
When you buy used, you really don't know that the car has been through. However, when you buy certified pre-owned, you get our guarantee that the vehicle will serve you well. Our certified pre-owned vehicles go through a vigorous series of tests to ensure that they are in good operating condition.
Service
What type of service do you offer?
We offer several different services for you to take advantage of. Whether you need your oil changed or your tires rotated, we can help you out. We also provide impressive services to ensure that you can get back on the road after an accident has occurred. We treat your vehicle as if it was our own, and we are eager to show you that.
How can I book an appointment?
Booking an appointment is easy with us. You can always give us a call or stop in to schedule your next service, or you can go online and take advantage of our easy to use appointment form. Just tell us the vehicle type, as well as the issues you're experiencing, once you've been schedules we can start working on fixing the problem before you've even come into the store.
Finance
How can I know if I'm pre-approved?
Getting pre-approved is easy. The best way to go through this process is to use our helpful online form. This will tell you if you've been pre-approved instantly, and make it easier than ever to work through the process with us. Pre-approval is important if you want to work through the car buying process with us.
What will the financing application do?
The financing application is one of our best online features. This awesome application makes it easier than ever to start the pre-approval process. With the financing application, you can start and stop as often as you please. You can even pick up where you left off once you visit us in store.
General Inquiries
How can I get a hold of someone?
We are very easy to get a hold of. We feature generous business hours for you to stop in and ask any questions you may have. We also brag an impressive online form that will make it easy to contact us. Finally, there's the good old-fashioned way of giving us a call. W have representatives standing by to answer your phone calls.
Why should I buy from Bergey's Chrysler Jeep Dodge?
That's an easy one to answer. You should work with us because of our impressive reputation. We are constantly giving back to the community, and we work very hard to ensure that you have the best possible selection. We also promise no games or gimmicks ever and always provide you the same service that we would for our family.
How do I know a vehicle is right for me?
You may not always know d a vehicle is right for you, that's why our sales people are well informed on all of our models. Finding the right vehicle shouldn't be all on your shoulders. Our sales people are here to take on some of that burden, and make your life easier.
---
We at Bergey's Chrysler Jeep Dodge are very excited to welcome you into our dealership. Feel Free to reach out with any questions about new arrivals, used vehicles or financial inquiries". We welcome you to come in for a test drive of any of our great vehicles and we can't wait to work with you.