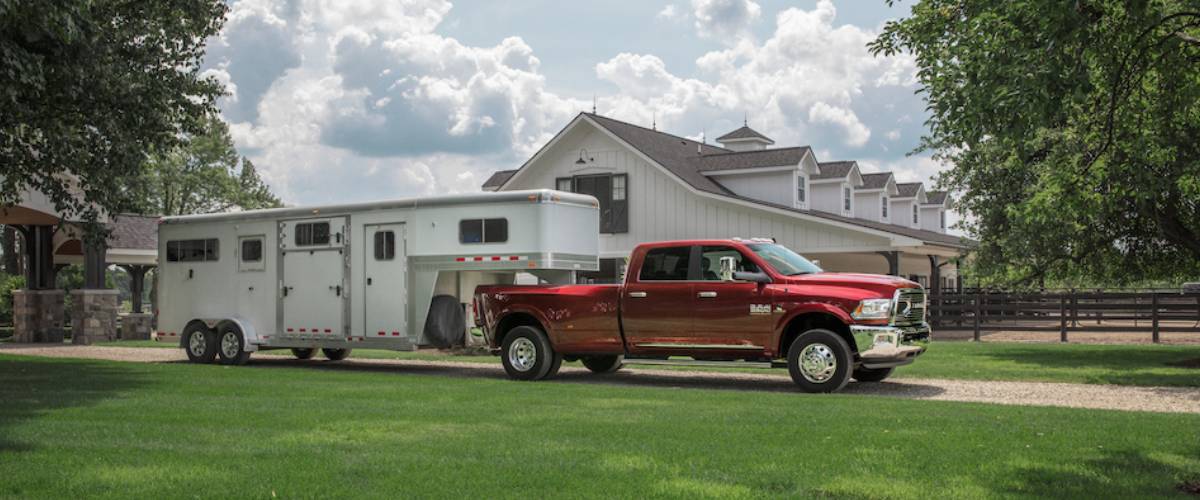 Heavy Duty is the Name of the new Ram 3500 Game in Souderton
Some Lansdale tow loads are so heavy and massive that it takes a truly special vehicle to safely move them around. As luck would have it, the new Ram 3500 pickup truck has just what it takes for tough jobs in Quakertown. This truck puts the heavy in heavy duty, and it offers drivers and passengers the power that comes along with large, well-designed, and capable motors.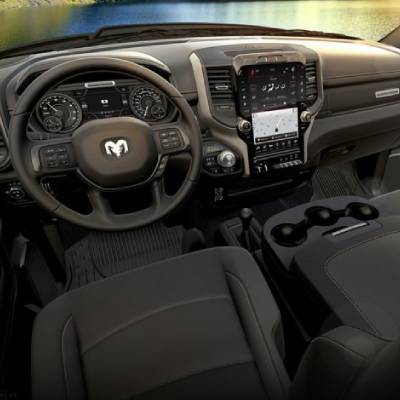 Inside the New Ram 3500
The interior of the new Ram 3500 full size pickup truck is truly something to behold. Passengers and drivers will have no problem with headspace on Collegeville drives with the available 39.8-inches of available head room. The front area also offers 62.9-inches of hip room as well as 40.9-inches of legroom, all measures which allow people of all sizes to ride comfortably.
On the interior seating front, rear-seat passengers can enjoy two-way headrests that cradle and protect while front seat passengers get the benefits that come along with 4-way headrests. The seating itself is flexible, and the front seats offer 4-way adjustable capability. For yet more variety, the rear bench splits along 40-20 lines for extra space. Even more storage space exists in bins stashed behind the seats. There's plenty of room for long drives out of Philadelphia in the new Ram 3500.


Ram 3500 Exterior Landscape
The new Ram 3500 full size pickup truck is no slouch on the exterior either. In the suspension area, this workhorse of a vehicle comes complete with choices of 17, 18, and 20-inch alloy wheels.
Ram 3500 owners who need extra help with big loads can benefit from the heavy duty 5th-wheel hitch. Offered by Mopar, this hitch is necessary if future 3500 owners intend to tow 30,000 pounds of freight or more. For the heaviest loads, drivers of some trims get highly capable 17-inch dual-rear wheels. Dual-rear wheels can support more weight than regular tires, and they create more traction.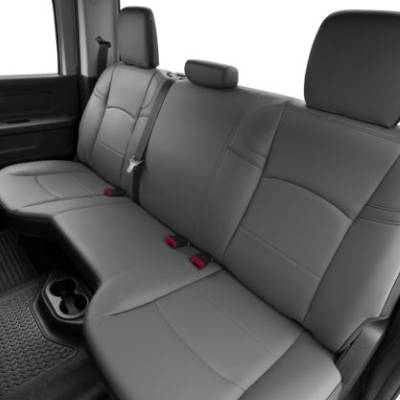 Heavy Duty 3500 Performance
There is no doubt that the 3500 is the big kahuna of Ram's heavy-duty truck family. It offers no less than three strong motors designed for hauling, towing, and leisure activities. The 8-cylinder versions include a 6.7-L Cummins HO turbo-diesel and a 6.4-L V8 Hemi heavy duty with MDS. A 6-cylinder Cummins engine with 6.7-L of displacement is another option.
The new Ram 3500 full-size pickup truck also offers versatile and capable transmissions to work hand-in-hand with the motors. The standard is an automatic, 8-speed transmission with many useful extra features. Other available transmissions include 6-speed manual and automatic editions.
The new Ram 3500 heavy duty also fields impressive brakes. Each wheel gets its own disc brake with anti-lock technology attached. To make things even better, drivers get features such as Ready Alert Braking and Brake Assist. If drivers release their accelerators quickly during emergencies, the Ready Alert Braking system enhances this action by pre-tensioning the discs for advanced stopping power.
Big Trucks can be Much Safer
The Ram 3500 truck is certainly quite large, and bigger can equal safer. The Ram 3500 has a cab that sits well above ground level, and this positioning helps to dissipate crash forces during collisions. It also features a frame cage with heavy duty steel cross members.
In addition to mechanical safety measures, the new 3500 also brings to bear many technology assists. One helpful offering is the Electronic Roll Mitigation system. It works to prevent wheel lift during hard turns and swerves, thus boosting driver control. Operators can also access goodies such as Remote Keyless Entry, Push Button Start, Parkview Rear Backup Camera, and Hill Start Assist.